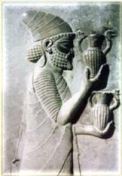 Arad Food Importers is one of the largest food wholesalers and distributors serving Vancouver lower mainland for about 20 years.
We Have The Products You Need!
As an Independent Store Owner, you want a wholesale food distributor that can meet your unique needs. We heard you – and we deliver!
Arad is proudly representing some of the excellent brands of Mediterranean and Middle Eastern food brands including but not limited to: